Food is one of my favorite things about traveling – especially if I'm going to a place that I know I'm already a fan of their food. A huge reason behind me going to Japan was for sushi (something I would tell my students, much to their amusement), but it was pure serendipity that I developed a love for takoyaki, okonomiyaki, and chu-hi. Dear god, I need to go back…
But a great surprise is when you have a great meal in a different country, but that food is famous in another country entirely. And why not? Good food is not limited to where it was popularised, so I'll share some of my favourite international meals with you.
Great International Food in the Strangest of Places
Pumpkin Ravioli in Sunshine Coast, Australia
A buddy of mine worked in a restaurant in one of the small towns making up Queensland's Sunshine Coast, and for his birthday, the owner made a custom menu for him to invite all his friends to enjoy. It was phenomenal, to say the least, but of particular mention was the pumpkin ravioli, served in a garlic cream sauce that I had no chance of getting seconds of.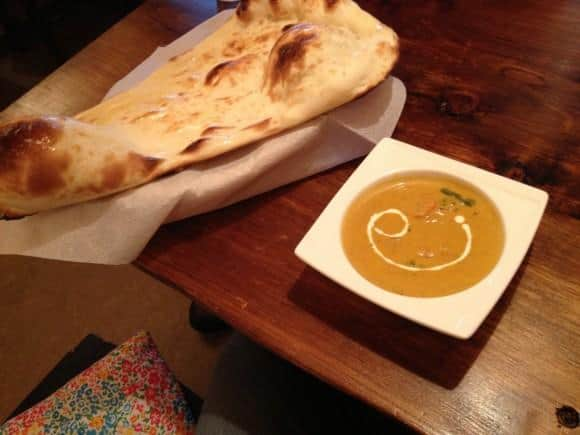 Curry and Nan in Tokyo, Japan
The joke was that I ate this non-stop for six months – the reality was that I actually did. One thing I was amazed by was the number of excellent Indian restaurants in Tokyo. Still, the place I frequented pretty much every day for lunch was just outside the secondary exit in Tokyo prefecture's town of Tanashi. Curry and a nan for 600 yen? You can't go wrong there.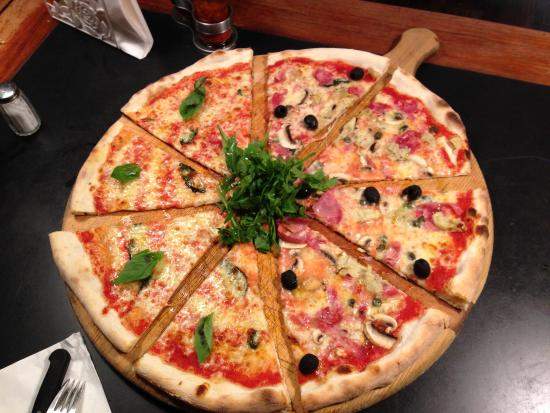 Pizza in Lausanne, Switzerland
I've eaten a lot of pizza in my day and travels, but this is one that still sticks in my mind. Can I remember the restaurant's name? Of course not – all I know is they brew a mean ginger and mango beer (a story for a different post!) and one helluva good pizza. I loved it so much that I went twice – my buddy who studied in Lausanne still refers to it as the best pizza he's ever had, and he's not easily impressed (haha… yeah).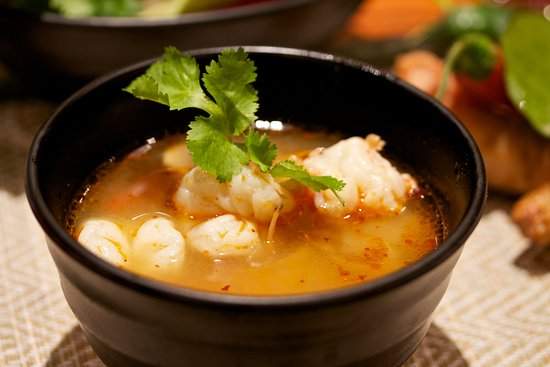 Tom Yum Goong in London, Canada
This soup came out to me from the English lessons I taught in Tokyo, so when I went to Bangkok, I had to try it… and it was love at first sip. Probably the most flavourful soup ever created. So it was a great surprise to me when I returned to Canada and discovered that Pho Ben Thanh made a pretty damn good version. Lime juice, bamboo chutes, fish sauce, and shrimp? That's my idea of heaven.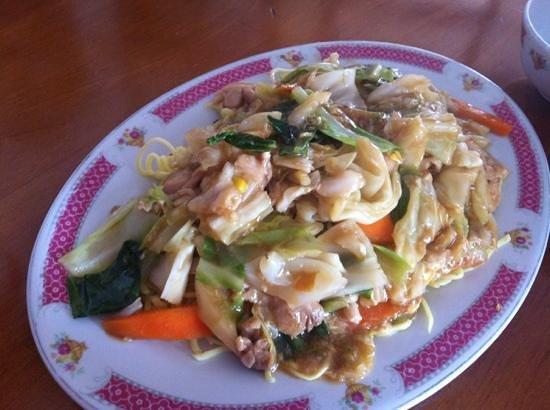 Chow Mein in Greymouth, New Zealand
After a long day of crossing Arthur's Pass, we just wanted something hot and awesome. This hit the spot – but then again, chow mein is one of those things you can't go wrong with anywhere!